By Christopher Cussat
Some people are born artists and others realize their creative spirit along life's journey. Lee Kim nicely fits both of these profiles. This gifted lawyer, poet, and photographer continues to find and redefine herself as a person and artist while she moves through the world with inspired eyes that lovingly acknowledge the past, imaginatively capture the present, and with hopefulness, look toward the future.
Lee is currently an attorney with Tucker Arensberg, P.C. and is licensed to practice in Pennsylvania and Washington, D.C. She is also registered to practice before the United States Patent and Trademark Office (USPTO) as a patent attorney. Prior to her law school education, Lee worked in radiology informatics within the health information technology (HIT) field.
In relation to the healthcare industry, Lee acts as outside legal counsel for the Pennsylvania Regional Extension & Assistance Center for HIT, East/PA REACH EAST and Pennsylvania Regional Extension & Assistance Center for HIT, West/PA REACH WEST—through the Pittsburgh Regional Health Initiative to offer Certified Electronic Health Record (EHR) solutions to health care providers. "I am also a member of the Health Information Management Systems Society (HIMSS) and the American Bar Association (ABA) Health Law Section," she adds. In addition, Lee assists clients with HIPAA compliance, intellectual property protection, and software/technology related agreements.
Lee started out writing poetry and giving poetry readings about twenty years ago in Pittsburgh, Pa. But for the past several years, she has more so engaged in photography (focusing on theatre, nature, and landscape themes). "Most recently, I started to creatively write again (plays and short stories). I often utilize writing to synthesize my personal experiences, knowledge, and memories," she notes.
Creativity and artistry are literally natural states for Lee, and writing is a deeply ingrained part of her as a result of progeny and familial legacy. Her late father, Kim Yong Ik, was a well-known Korean-American fiction writer whose many works include:  Blue in The Seed and Love in the Winter. Lee's late mother, Im Bok Kim, also helped her father edit and translate some of his works and was a talented painter herself. "As a result, I was exposed to the creative process at an early age. Creative writing came naturally, but I did not embark upon the visual arts until several years ago," she explains.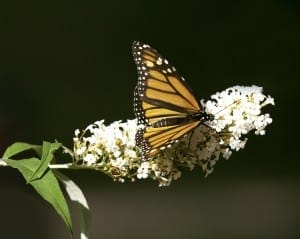 Lee's interest in the visual arts was later instigated when her mother began to go blind. "Suddenly my 'creative eye' opened, almost instantly after learning that she was losing her sight. As a result, I began to really 'see' color, composition, and perspective—I now use photography to capture the present." She is also currently a member of the American Society of Media Photographers (ASMP).
As a highly successful lawyer, Lee sometimes finds it challenging to pursue her artistic outlets—but she is always sure to make the time and effort no matter what. "My legal work occupies the daytime and sometimes into the evenings and weekends—but I try to set aside time at night and on the weekends for reading, writing, and/or taking photographs."
In fact, whenever possible and appropriate, Lee incorporates her artistic interests into her practice of law. For example, when working on a complex agreement or other matter, she sometimes puts the pieces together by conceptualizing the parts like characters in a play. "Creative reading and writing have given me a unique angle on analysis and drafting—and it helps keep my mind fresh and sharp," she adds.
For Lee, in her legal work, she says that it is also very fulfilling to be able to use her scientific, technical, and artistic knowledge in helping clients that include inventors, technology companies and organizations, and artists. "I feel that all of my past and present experiences and endeavors have purpose and value. My career has been fantastic and I love being able to use all of my knowledge and experiences in science, information technology, and art to assist my clients with their issues."
Lee is not convinced that a full-time artistic career would be the right life for her—
especially because she knows first-hand what that would entail. In fact, since she was a child, Lee knew that she would not follow in her father's footsteps by pursuing art as a full-time career. "I learned from my father that being an artist is very difficult. In his case, he was also a Professor of English at Duquesne University. While his steady income as a professor was decent, making a living as a writer would have otherwise been an economic hardship." Perhaps this is why she eventually gravitated towards science. In addition, Lee's mother also had an analytical influence because she was a medical doctor in South Korea and worked as a clinical biochemist in the laboratory at Severance Hospital. "I very much enjoy my current profession since I have to constantly learn and absorb new information—plus, I have had many amazing experiences and opportunities which I would have never otherwise had," she adds.
Recently named a "Pennsylvania Rising Star" in the area of Intellectual Property by Pennsylvania Super Lawyers a Publication of Philadelphia Magazine for 2010, Lee also participated in the US Copyright Office Roundtable on the subject of orphan works. Further adding to her artistic repertoire, Lee is a volunteer with the Volunteer Lawyers for the Arts (a program of the Greater Pittsburgh Arts Council) and a participant in the Pittsburgh Artist Registry. Her professional work biography can be found at http://www.tuckerlaw.com and her artistic portfolio is available to view online at http://www.leekimesq.com.
Clarity
Silence speaks with
More clarity and meaning
Than words could ever express.
Unuttered thoughts
Are spewed forth
In the silence between us,
And it is during
These rare moments
That we understand each other,
And attribute the unspoken
With what is most important,
The affinity between us.
Copyright 1990 Lee Kim.
Throughout the year, our writers feature fresh, in-depth, and relevant information for our audience of 40,000+ healthcare leaders and professionals. As a healthcare business publication, we cover and cherish our relationship with the entire health care industry including administrators, nurses, physicians, physical therapists, pharmacists, and more. We cover a broad spectrum from hospitals to medical offices to outpatient services to eye surgery centers to university settings. We focus on rehabilitation, nursing homes, home care, hospice as well as men's health, women's heath, and pediatrics.