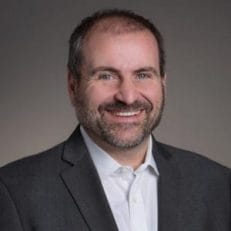 By Paul Skordilis
This past December, AmeriHealth Administrators, a wholly-owned subsidiary of Independence Blue Cross, providing TPA services for Independence's non-blue members, announced it had partnered with Infogix to identify ways to improve efficiency and end-to-end visibility while ensuring compliance and data integrity. Infogix already had a yearlong relationship with Independence Blue Cross, having helped them analyze membership and enrollment data, so turning to Infogix for its affiliate AmeriHealth was a natural fit.
AmeriHealth Administrators will use Infogix's Enterprise Data Analysis Platform to analyze its entire end-to-end claims process to ensure it is accurate, consistent, and reliable for TPA services.
Infogix Enterprise Data Analysis Platform offers TPA's, like AmeriHealth, the ability to analyze large volumes of data at any point in a business process, automatically and in real time. Infogix can embed analytics into daily workflows to quickly ensure accurate data across the organization and throughout the business process.
Among Infogix's Enterprise Data Analysis Platform core capabilities are predictive modeling, transaction monitoring to predict fraudulent activity, identity matching and behavior profiling. The platform can quickly respond to customer activity at every point in the customer lifecycle, while maintaining regulatory compliance, governance, and end-to-end process visibility.
Deployment of the platform will begin in early 2016 with AmeriHealth's claims processing system and expand to financial and member services.
To learn more about Infogix's Enterprise Data Analysis Platform visit http://www.infogix.com/products/
Paul Skordilis is the executive vice president of sales, marketing and business development at Infogix. Paul brings over 25 years of leadership experience and a proven record of driving revenue growth to Infogix. Paul is responsible for implementing the global sales and vertical initiative strategy. Prior to Infogix, Paul held various executive roles at leading companies such as StoneRiver, Oracle, McAfee, Insurance Technologies and Computer Associates.
Paul is an expert in optimizing and developing effective processes and programs that drive sales, marketing and business development initiatives through an integrated multi-channel strategy. He prides himself on being a great advocate both internally for employees and externally to customers. Paul attended DePaul University with a concentration in Finance and Accounting.