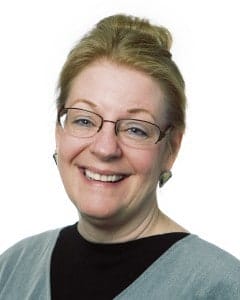 One of the most important decisions a nurse must make is choosing between a BSN and MSN nursing program to advance their nursing careers. American Sentinel University's associate dean of graduate nursing programs shares her insight about how to select the right program that is attuned to meet the needs of today's nurses.
"Whether it's the BSN or MSN tract, the main reason nurses choose to advance their education is for career mobility," says Cheryl Wagner, Ph.D., MSN/MBA, RN, associate dean of graduate nursing programs at American Sentinel University. "It's important to ask yourself where you want to be in five years from now. Do you want to be at the bedside or do you want to be in the various nursing specialties?"
Why RNs Need BSN Degrees
Dr. Wagner says it's a fact of life:  RNs are confronted with industry pressure to advance their nursing education.
"There's currently a long list of respected agencies that have concluded RNs should be more educated and a large body of evidence to support this conclusion. So it's no surprise that many hospitals are taking note and acting on these recommendations," she adds.
Between meeting an employer's requirements to stay updated with the ever changing health care industry, deciding on which nursing program to pursue is a valuable decision for today's nurses.
She points out that if a nurse's hospital is currently on the Magnet journey, they may soon find themselves on a journey of their own as they work to meet the requirements of their employer's new educational policy.
Dr. Wagner recommends nurses take a moment to consider whether they might be better served by choosing a RN-to-MSN degree before they enroll in a RN-to-BSN program.
While it's true that BSN-prepared nurses are highly sought after by employers who recognize that health care is becoming increasingly more complex, she says the MSN degree can prepare an already experienced nurse to move into nursing leadership positions.
Choosing Between a Bachelor's and Master's Degree Program
"If you're not sure that nursing will be your career for your entire working life, then a RN-to-BSN program may be the best choice for you," says Dr. Wagner.
She notes that unless a nurse is completely committed to specific career goals, then they may want to earn a BSN first and then work in the field in order to assess their skills and interests. Then, as a nurse learns where their strengths lie, they can choose the ideal MSN program to prepare them for their future.
"It's clear that an MSN degree is becoming more and more valuable for nurses interested in rewarding careers in such nursing specialties as case management, infection control, nurse education, nursing management or want to have upward mobility into executive leadership that correlate into careers with higher salaries," says Dr. Wagner.
For nurses that eventually want to earn a master's degree in nursing, the RN-to-MSN program can accelerate the process by making their educational progression seamless. This program will likely help a nursing student save both time and money by going straight to a MSN.
"The RN to MSN program allows nursing students to go from an associate degree through the various specialties and come away with an advanced degree and be in a position to advance their education and career along a tract that interests them," says Dr. Wagner.
Most importantly, she says that they will only have to make the back to school transition once and be more easily able to maintain the good habits they'll need to manage their time while juggling work, school and family.
American Sentinel University's RN-to-MSN program is a CCNE-accredited, online program ideal for nurses who intend to work in the nursing field for a decade or longer. Experienced nurses who hold their RN license (and RNs who hold bachelor's degrees in other fields) can apply their associate degree toward the MSN without having to first earn a BSN.
Learn more about American Sentinel University's RN-to-MSN program at http://www.americansentinel.edu/health-care/rn-to-m-s-nursing
American Sentinel University delivers the competitive advantages of accredited online degree programs in nursing, informatics, MBA Health Care, DNP Executive Leadership and DNP Educational Leadership. Its affordable, flexible bachelor's and master's nursing degree programs are accredited by the Commission for the Collegiate Nursing Education (CCNE). The university is accredited by the Distance Education and Training Council (DETC). The Accrediting Commission of DETC is listed by the U.S. Department of Education as a nationally recognized accrediting agency and is a recognized member of the Council for Higher Education Accreditation.