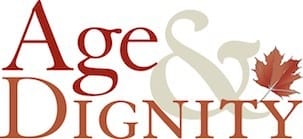 Often families are overwhelmed with how to find appropriate care and services for their aging parents, spouses, or loved ones. Sometimes, they have to make a quick decision and move a loved one into a long-term care community such as a personal care home, retirement community, as­sisted living facility, Alzheimer's or memory-care community, or nursing home.
Founded in 2010, Wexford-based Age & Dignity is dedicated to providing the help and guidance needed to determine the best long-term care solutions and housing options for Pittsburgh area seniors and their families.
Age & Dignity is also the exclusive distributor for CARE Medical History products in Greater Pittsburgh and Southwest Pennsylvania. To learn more about Age & Dignity services and the innovative CARE Medical History Bracelet 3.0 ™ visit www.ageanddignity.com or call 724-933-7350.