If you've seen your child suffering from a disorder or injury, you might think there are problems your doctors and nurses have overlooked. If this is true, the child might be suffering from a birth injury due to medical negligence.
What Is Birth Injury?
Birth injuries happen when there are risks or distress near or during the child's birth. The most common birth injuries are:
Excessive physical pressure is exerted on the infant during childbirth.
Oxygen deprivation on the infant during childbirth.
Broken bones and damaged nerves.
These usually happen when the baby's:
Larger and heavier than normal.
Prematurely born.
Born head first or breech birth.
Delivery or labor takes longer than normal.
A child's birth injury is life-threatening and life-changing not only for the child but also for the family. This could be more burdensome if the birth injury isn't a result of natural causes but human error. Therefore, you have the right to file a birth injury lawsuit against the medical professionals in charge of your operation.
What Is A Birth Injury Lawsuit?
A birth injury lawsuit is a type of legal action in which parents have the right to file a lawsuit against medical professionals who they think are responsible for their child's condition.
During this medical malpractice case, the defendant and the plaintiff may make some agreements to end the case.  This is because the process could be long, expensive, and time-consuming.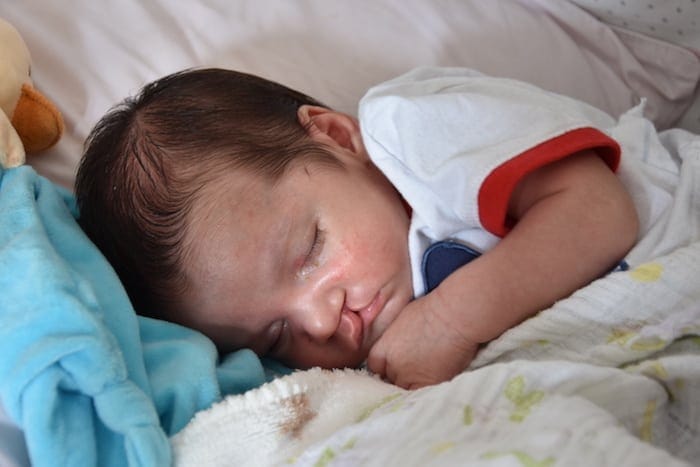 What Are The Types Of Birth Injury Lawsuit?
Usually, birth injury lawsuits fall into two types: medical malpractice and wrongful death. The difference between the two are:
Medical Malpractice Lawsuit On Birth Injury: This lawsuit applies when medical professionals have harmed the child by making decisions against their professional code of conduct and standards. Medical professionals are trained to provide their patients with the best treatment they deserve. However, some still give patients substandard treatments leading to further complications and other damages.
Wrongful Death Lawsuit: This is applicable when a child dies during and after the delivery due to negligent actions by medical professionals. Unwanted child death could be prevented as long as medical professionals do their jobs properly.
Why Should You File A Lawsuit?
Birth injuries may cost parents a lot of money due to continuous medications, special treatment, and therapy in most severe cases. The primary goal of the lawsuit is to give you the proper compensation necessary for the medical treatment costs.
These costs may put the family's financial capabilities on the line, resulting in property and asset selling. According to experts, children with cerebral palsy may cost 10-26 times more expensive than other conditions.
When Should You File A Lawsuit?
The moment you see your child is suffering from an unknown cause is your signal to consult with your lawyer and file a lawsuit as soon as possible. This will give you access to receive the appropriate compensation immediately.
Furthermore, filing your case as soon as possible will prevent you from reaching the set window of opportunity to file a claim. This is also known as the statute of limitation. The statute of limitation will determine if you are still eligible to claim damages against anyone. This depends on every state, so it would be best to consult your lawyer to file a lawsuit within the limits depending on the case.
Who Are Liable For The Damages?
These are the people who played their roles before, during, and after the pregnancy. Some professionals who can be sued for the damages include your attending physician, nurses, and midwives involved during the delivery. You may also sue the entire hospital or birthing center. If you cannot assess the situation and cannot pinpoint those liable, your lawyer will determine who should be sued.
What Are The Evidence You Need?
Gathering evidence is essential to win the case. This will determine if your child's condition is primarily caused by an act of medical malpractice or negligence.
Some essential evidence for you to get properly compensated may include the following:
Doctor's notes,
Operative notes,
Hospital orders,
Pharmacy sheets,
Laboratory tests,
Any imaging performed during your entire pregnancy until the delivery, and
Other essential medical records, such as medications.
This will also help your lawyer to carefully assess the situation and prepare the necessary steps to gain the upper hand on the case.
How Long Would The Legal Process Take?
Usually, a birth injury lawsuit would take between six months to two years from the time of filing or until both parties reach an agreement or settlement.
Final Words
A child is considered as of the greatest blessings ever received by parents. So, it's only important to make sure that they grow and live normally.
If your child experiences symptoms that other normal babies do not have, it would be best to consult a doctor right away. The baby's treatment is the most important. After that, you may consult a birth injury lawyer to help you determine if there's a case for negligence or malpractice.
Throughout the year, our writers feature fresh, in-depth, and relevant information for our audience of 40,000+ healthcare leaders and professionals. As a healthcare business publication, we cover and cherish our relationship with the entire health care industry including administrators, nurses, physicians, physical therapists, pharmacists, and more. We cover a broad spectrum from hospitals to medical offices to outpatient services to eye surgery centers to university settings. We focus on rehabilitation, nursing homes, home care, hospice as well as men's health, women's heath, and pediatrics.