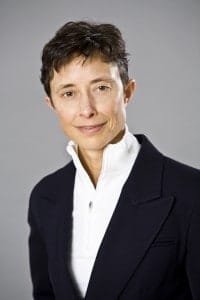 By Marisa Manley
There is a strong trend among hospitals and medical/healthcare complexes to move high-demand healthcare services, such as urgent care, ambulatory care, and primary care, to smaller, dispersed, easily accessible locations.
An off-campus facility can be a branch or affiliate of the hospital or leased by the hospital to doctors who operate the site as independent practitioners.  Often, a portion of the facility, such as an urgent care center, is branded and operated by the hospital.
Here is a guide to planning and managing an off-campus move.
Why move off campus?
An off-campus move can help increase patient counts, build market share, and improve visibility among prospective patients.  A hospital may put a facility in a community to increase the hospital's visibility and provide needed services.  When patients use the facility, they think well of the hospital and return in the future.  In addition, the ambulatory care facility may become an entry point for services which reside in the hospital – either because they are more specialized or because they require in-patient care.

Off-campus locations can reach a more affluent market while enabling patients to conveniently use needed services.  A recent study reveals why hospitals push into affluent communities – to "pull well-insured patients to flagship facilities."
Best facility types to move
In a survey, 531 healthcare executives foresaw future growth for:
outpatient facilities (16%) 
primary care clinics (14%) 
urgent care centers (14%) 
These ambulatory-care facilities are prime candidates because they represent a low-cost, patient-friendly delivery mechanism.   Orthopedic, obstetrics/gynecology, behavioral health, and family practice services are other excellent off-campus moves.
Primary care is highly amenable to an off-campus move because it is less technically demanding than other service types.  If a facility will have capital-intensive equipment and technology requirements, moving that facility off campus may be counterproductive.
Planning the move
A practice group's leaders must start with a plan – allocating time and resources to each project phase.  Allow time to quantify space needs, search for a site, analyze all financial and operational terms, negotiate a lease or purchase, design alterations, secure permits, and complete construction or alterations.   Managers must realistically assess the need to reconfigure and rehabilitate the space, providing adequate administrative offices and clinical and laboratory areas.
When a lease is the solution, managers are well-advised to negotiate with the landlord to obtain funds for the needed buildout. Building ownership will seldom fund this fully – however, landlord contributions are a valuable source of additional capital; with effective negotiation, it is reasonable to expect landlord funding for fifty percent of the cost.  The funds available for the buildout will be a function of competition in the market, the length of the lease and alternatives available to building ownership.
Based on requests for proposals (RFPs), the project leader selects a well-qualified architect and general contractor (GC) and negotiates needed agreements and budgets.  Challenges can include bringing utilities to the site and assuring the landlord is timely in completing agreed-upon base-building and structural work.
As part of initial programming, managers should systematically assess the specific technical requirements of the new facility.  Any building considered must meet the HVAC and electrical needs of the service to be offered, including enough slab-to-slab height for adequate HVAC flow.
For a lab, and certain clinical operations, for instance those related to reproductive health, managers should provide a location away from fumes and outside air conditions which could taint the lab environment.  If the functions are particularly sensitive, HVAC with HEPA standard air filtration may be needed, as well as a site upwind of highways, factories, or potential contaminants. For some sensitive laboratory and clinical operations, avoiding excessive vibration – caused by highways, railroads or local anomalies – may also be necessary.
Managers need to assure elevators and emergency generators meet requirements.  Also needed:  sufficient electrical capacity for day-to-day needs, which may be substantially more than previous non-medical uses.   For primary care facilities, you may not need an emergency generator, but consider whether this may give your facility an advantage over others.
Accessibility for people traveling to the facility from out of town is a must, including adequate parking.
Reaching target patients
Practice leaders should consider the best ways to reach sought-after patients.  Staff must understand the need to build a reputation for a welcoming and warm atmosphere, and physical elements of the public areas should contribute to this goal.  Patients expect competent medical care when they visit a doctor; increasingly they also demand a positive experience.
Positioning the off-site facility is also important in reaching patients.  Will the facility share the hospital's name?  How will the hospital affiliation be presented, if at all?
Should you do it?
As the pressure to control the cost of health care delivery accelerates, more facilities will move off campus, especially primary care and preventive care services.  Contributing to the trend will be baby boomers' demand for improved, more convenient services.
Families, including children, will increasingly visit urgent care centers to receive quick, friendly, effective, affordable care.  Hospital executives must create a cost-effective, patient-friendly real estate platform.  They must use tested project management methods and proceed correctly, step by step, to assure successful off-campus strategies.
Marisa Manley is president, Healthcare Real Estate Advisors (www.hcreadvisors.com, HCREA), a healthcare real estate advisory firm.  She founded the firm in 2009.
Throughout the year, our writers feature fresh, in-depth, and relevant information for our audience of 40,000+ healthcare leaders and professionals. As a healthcare business publication, we cover and cherish our relationship with the entire health care industry including administrators, nurses, physicians, physical therapists, pharmacists, and more. We cover a broad spectrum from hospitals to medical offices to outpatient services to eye surgery centers to university settings. We focus on rehabilitation, nursing homes, home care, hospice as well as men's health, women's heath, and pediatrics.