Hair is associated with youth, health, and beauty. When shampoos, vitamins don't work, the beauty industry is there for you. To have your hair smooth and silky, learn more about these 3 beauty trends in 2020.
Botox for hair
It is a procedure for hair restoration with the help of botox. The procedure consists of several steps: the hair is washed, slightly dried and serum is applied. Its main components are the intrasilane (an organic-mineral substance), natural oils, hyaluronic acid, collagen, and keratin, which can penetrate the cortex (body of the hair), filling in its damage and gaps. All these components strengthen the hair, make them flexible and elastic.
The result after the procedure lasts about two months or a bit longer, then it should be repeated. If the hair is poor, the master may advise you to have the procedure again in two weeks.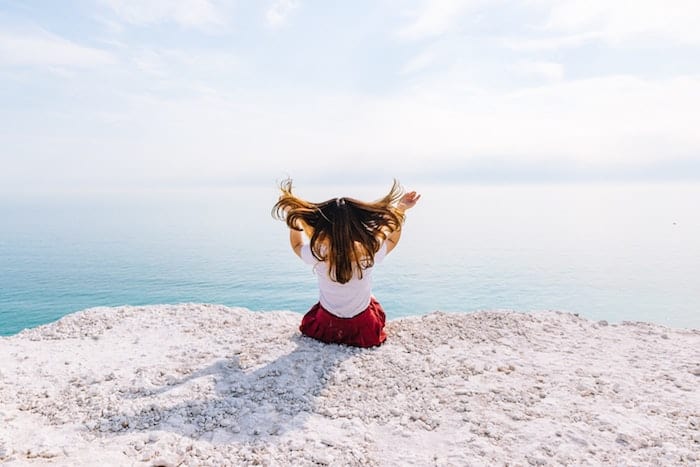 Aromatherapy for the hair and scalp
Essential oils can strengthen the hair, restore its structure, accelerate growth, and help with dry or oily hair.
Before applying any kind of oil, conduct an allergy test: apply a 2% oil solution to the inner part of the elbow and if everything is ok, then the oil can be used for an aroma mask.
If you feel something wrong with any oil, do not experiment on yourself, even if the healing properties of the oil are high, you can always find a more suitable substitution.
Any nourishing hair mask is made up of basic oils and essential ones. The basic oils are olive, jojoba, peach, avocado, almond, coconut, grape seed oils.
Essential oils are added in a strict proportion to the base, then the whole mixture is slightly heated in a water bath and only then applied to the hair or rubbed into the scalp.
Have the mask around 40-60 minutes. Put on a shower hat or wrap a towel around your head during the therapy. Then wash off the mixture with warm water and shampoo. Take a course of 10-12 times as a kind of treatment.
Hair transplant
Hair loss can be a result of genetics, thyroid disease, or hormonal failure. In many cases, medications can't help. Today's healthcare industry offers hair transplantation which is considered as the most effective treatment for baldness for both men and women.
It is a procedure that involves the collection of hair follicles (grafts) on the head or body and their transplantation into the place of alopecia (baldness).
The most common and advanced type of hair transplant is FUE (Follicular Unit Extraction). It is performed under local anesthesia with a surgical instrument — a pen tip with a diameter of up to 1 mm. A surgeon treats each graft with a special solution and implants individually in the recipient zone. The hair follicles are removed from the skin without damaging them. The procedure takes from 3 to 7 hours and up to 4,000 grafts can be transplanted at a time (each graft contains 1-3 bulbs). FUE has advantages as it is minimally invasive surgery, works for a wide range of alopecia types, the success rate is over 90%, no scars remain, the fast recovery period is up to 2 weeks.
The most popular place for hair transplantation is Turkey. Local clinics provide around 200 such procedures daily. International patients from the USA, UK, UAE, choose Turkey for high hair transplant results, extensive specialists' experience, fixed pricing for the maximum number of grafts. The average price for hair transplant in Turkey is $2,000 which is 2-3 lower than in Europe and the States. Almost all centers offer a package, which includes operation and additional non-medical services (transfer from/to the airport, translation services, etc.).
Throughout the year, our writers feature fresh, in-depth, and relevant information for our audience of 40,000+ healthcare leaders and professionals. As a healthcare business publication, we cover and cherish our relationship with the entire health care industry including administrators, nurses, physicians, physical therapists, pharmacists, and more. We cover a broad spectrum from hospitals to medical offices to outpatient services to eye surgery centers to university settings. We focus on rehabilitation, nursing homes, home care, hospice as well as men's health, women's heath, and pediatrics.