With prominent local officials, corporate and foundation heads and community partners present to mark the occasion, Duquesne University broke ground on its proposed College of Osteopathic Medicine (COM) building on March 1.
Calling it a significant moment in the university's history, Duquesne President Ken Gormley said the new college will train and educate the next generation of physicians at a time when there is a shortage of available doctors, especially in urban and rural areas.
"This new college is the ultimate expression of our commitment to promoting healthcare equity in the region and beyond," he said. "It's our boldest initiative to date and builds on our legacy of making a positive social impact by working with people and communities, including in underserved areas, to help meet critical needs."
When the college launches in fall 2024, it will enroll 85 students with the plan to grow annual enrollment to 170 students beginning in 2026. The college plans to enroll 680 students over all four years by the 2029-2030 school year.
The new college will arrive at a critical time. The U.S. will experience a shortage of more than 120,000 physicians – especially primary care doctors – by 2032, according to the Association of American Medical Colleges. The shortage is expected to be felt most acutely in urban and rural communities, which often lack access to health services.
"Communities with stronger primary care services have better health outcomes, improved quality of care, lower costs and higher patient satisfaction," said COM Dean Dr. John Kauffman. "Our doctors will be trained to very high standards of medical excellence and will understand and meet the healthcare needs of their patients, including those living in underserved regions."
With its expertise in nursing, pharmacy, allied health care and the sciences, Duquesne is perfectly positioned to launch a medical college, said William Generett, senior vice president of community engagement and external relations. 
"Through our Center for Integrative Health, Duquesne has provided thousands of health screenings, flu shots, COVID vaccines and asthma clinics for vulnerable populations in the region," he said. "We know that a healthy community sets the stage for other improvements, such as jobs, increased access to food and affordable housing. The COM will allow us to further expand our outreach and strengthen the platform for communities to thrive."
"The new college of medicine will focus on excellence in medical training at its core," said Duquesne Provost and Executive Vice President David Dausey. "To achieve our bigger goals for the region, such excellence is foundational to serving our communities and most importantly, the students we will attract."
The COM building, which will be located across from the UPMC Cooper Fieldhouse on Forbes Avenue, will feature state-of-the-art medical equipment, including advanced simulation and virtual anatomy, using HoloLens technology.
The college is also expected to provide an economic boost to the region, with more than $76 million in economic output contributing to the region's economy.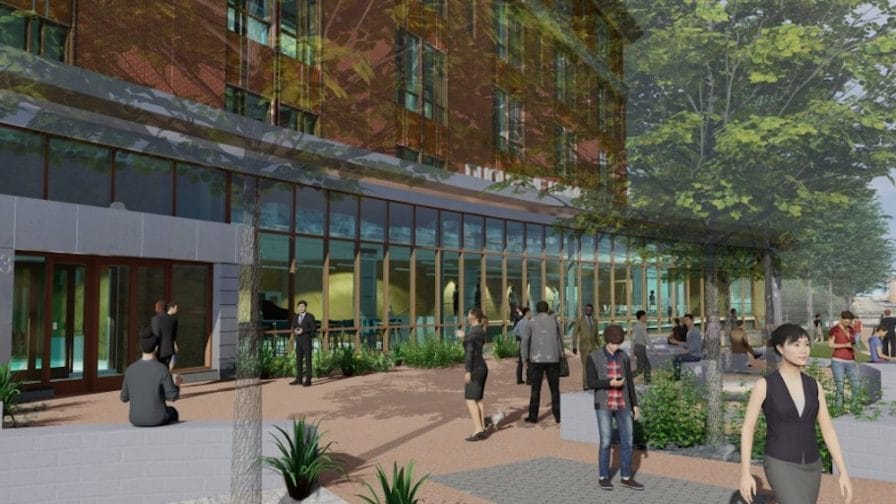 Duquesne University
Founded in 1878, Duquesne is consistently ranked among the nation's top Catholic universities for its award-winning faculty and horizon-expanding education. A campus of nearly 8,500 graduate and undergraduate students, Duquesne prepares students by having them work alongside faculty to discover and reach their goals. The University's academic programs, community service, and commitment to equity and opportunity in the Pittsburgh region have earned national acclaim.
Throughout the year, our writers feature fresh, in-depth, and relevant information for our audience of 40,000+ healthcare leaders and professionals. As a healthcare business publication, we cover and cherish our relationship with the entire health care industry including administrators, nurses, physicians, physical therapists, pharmacists, and more. We cover a broad spectrum from hospitals to medical offices to outpatient services to eye surgery centers to university settings. We focus on rehabilitation, nursing homes, home care, hospice as well as men's health, women's heath, and pediatrics.